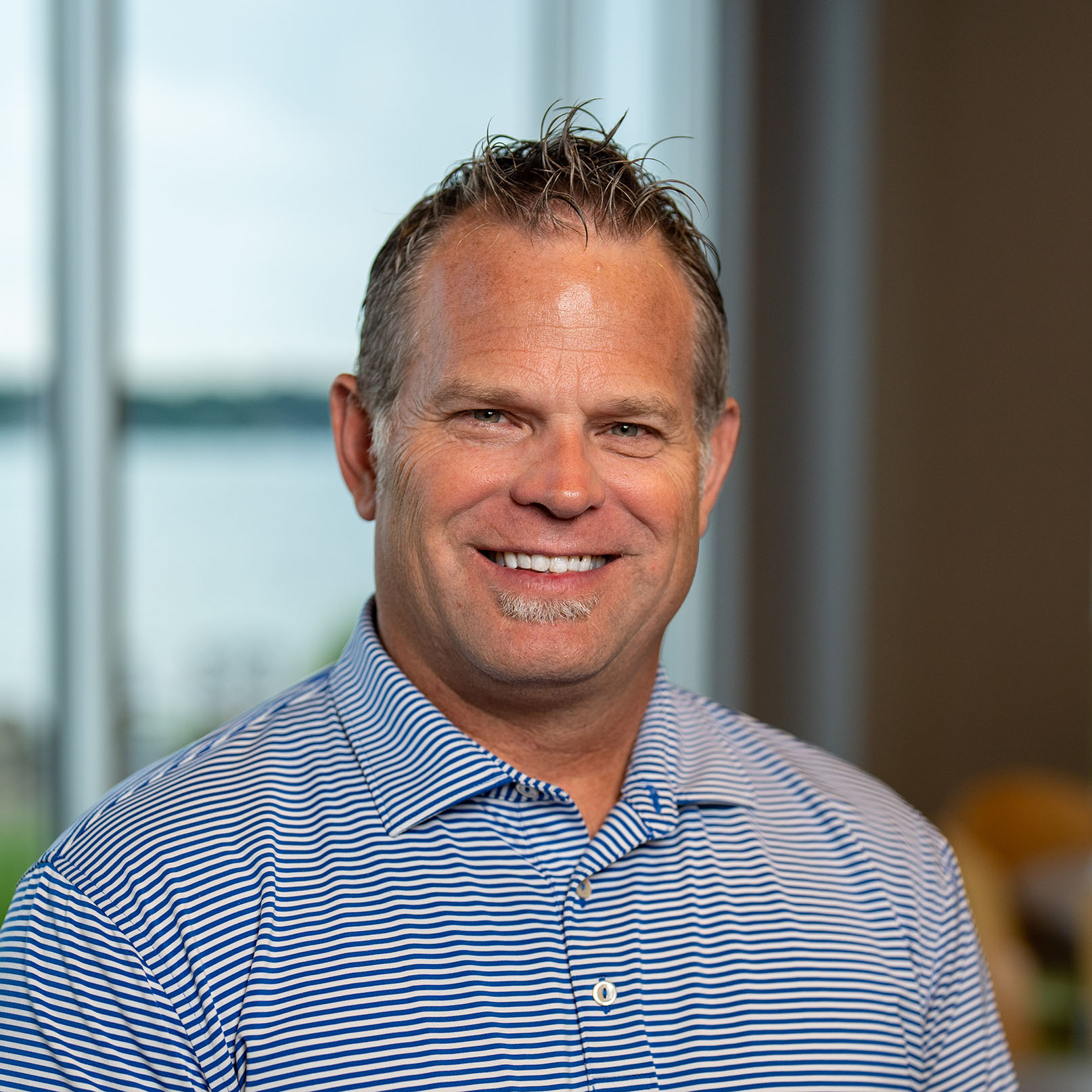 Kevin Diekevers
President & Co-Founder
Kevin is the co-founder of Starlite Shores and has been involved since it was started in 2013. Kevin is currently a Facilities Manager at Gordon Food Service and has been there for 34 years. He serves on the board of Starlite Shores in the role of President and also makes several connections in the community with potential donors and sponsors. He is also actively involved in the planning of the camp weeks and is passionate about serving these families living with childhood cancer. Kevin and his wife Carmen attend the week of camp along with their children. When not focusing on his profession he enjoys hunting, snowmobiling, exercising, coaching sports and spending time with his family. Kevin, Carmen and their four children reside in Byron Center, Michigan.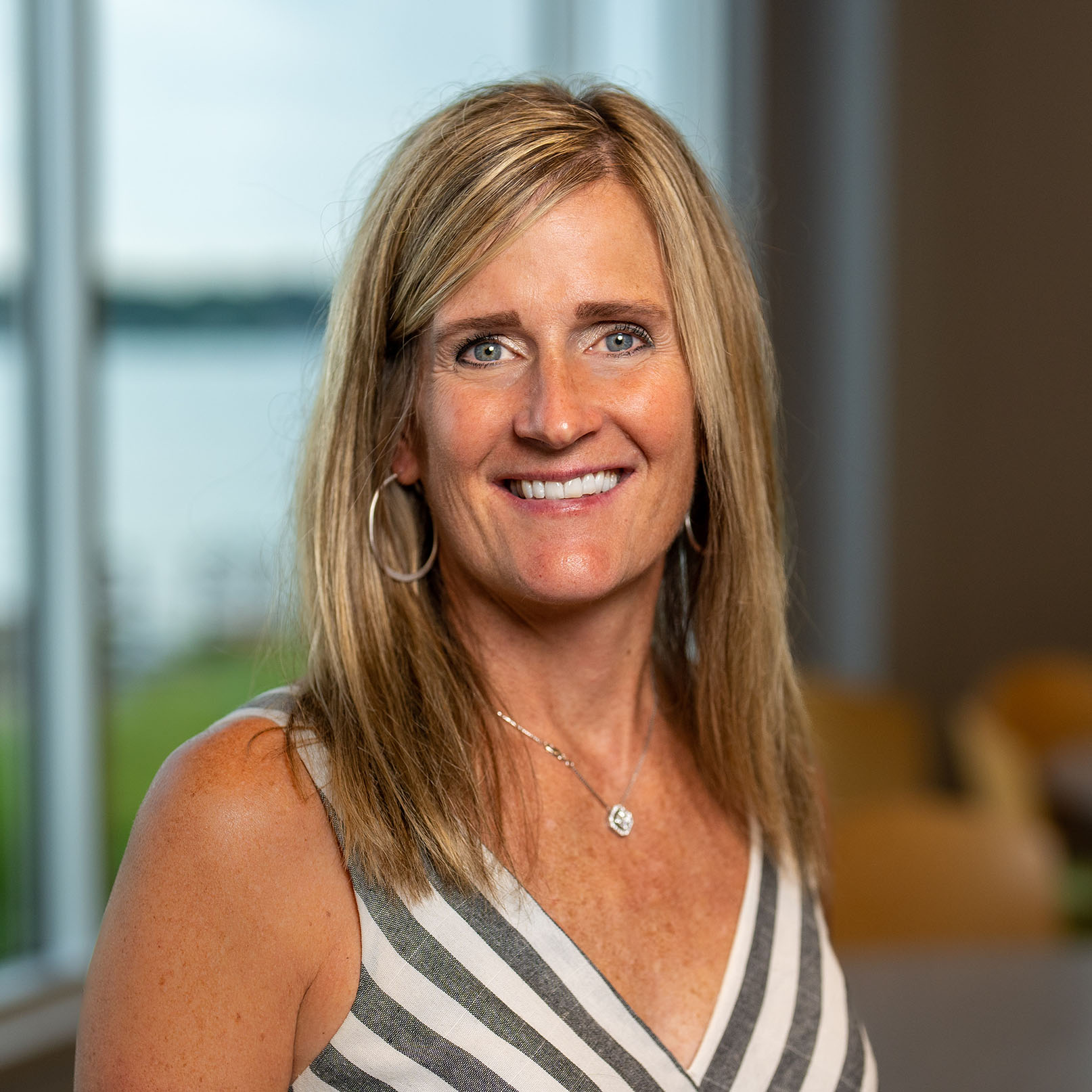 Carmen Diekevers
Executive Director & Co-Founder
Carmen is the co-founder and Executive Director of Starlite Shores and has been involved since it was started in 2013. Carmen holds a BSW in Social Work from Calvin College and worked in the mental health field for 15 years. She is passionate about serving and spends much of her time planning the details of camp, arranging the volunteers that will serve at camp and scheduling the families that have a child with cancer to come to camp. She is responsible for connecting with the families prior to camp and makes sure that the retreat families (families living with cancer) and volunteer families have the necessary information prior to camp. Carmen enjoys decorating, exercising, summertime, and attending her children's sports activities.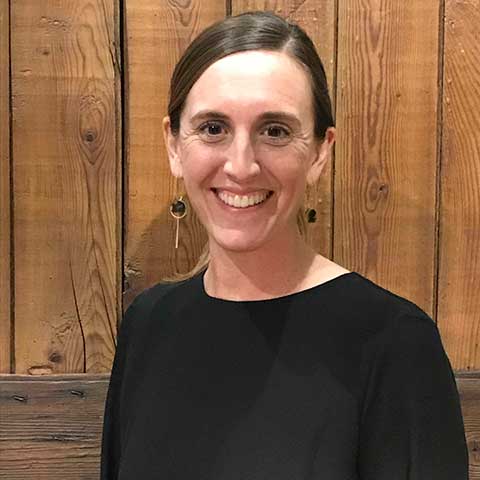 Anne Tuinstra
Board Member
Anne joined Starlite Shores Family Camp's board in 2016. Anne is passionate about her faith, her community and her family. Anne lives in Holland with her husband, Scott, and their three children, Liam, Elise and Case; however, her heart for children began many years before becoming a mother. When she was just a teenager, she worked with children battling cancer at Helen DeVos Children's Hospital. Little did she know that during those years at Helen DeVos, God was planting the seeds of compassion, empathy and love for these remarkable children and their families. Anne serves as the secretary on the board for Starlite Shores Family Camp. Anne has been practicing law for over 15 years and is a senior attorney at the firm of Buckman, MacDonald, Bauer & Brown in Holland, where her practice is focused on family law and commercial and civil litigation. She also handles complex commercial and corporate transactions and assists business clients with contracts and employment matters.
When she isn't focusing on her family or her profession, Anne enjoys spending time outdoors in all of Michigan's seasons, taking advantage of beautiful beaches and a variety of winter sports. Anne is also an avid runner and enjoys a great book, cooking with her husband and spending time with her children, friends and parents.
When Anne was asked to be a part of the SSFC board, she jumped at the chance. "I am excited about living out my faith, in a very a tangible way, with the children and families that churned my heart so long ago… God always has a plan!"
Teresa Bouwens
Board Member
Teresa became involved with Starlite Shores after her daughter, Lydia, was diagnosed with a brain tumor that required chemotherapy. The Bouwens family attended the first Starlite Shores Family Camp in the summer of 2013. Two years later they returned to camp as a volunteer family. Starlite Shores holds a very special place in her heart. She is grateful for the renewing and restoring experience that Starlite provided her family as they approached the final five months of Lydia's chemotherapy. Now she feels blessed to be able to serve other families battling childhood cancer. Teresa serves as an officer on the board of Starlite Shores Family Camp.
Teresa and her husband Tom live in Zeeland with their three children. Currently, she is a stay-at-home mom. Teresa attended Hope College and graduated from Eastern Michigan University with a bachelors degree in elementary education. Prior to having children, Teresa worked as a kindergarten teacher for Chapel Hill City Schools in Chapel Hill, NC. She still enjoys volunteering with children at her children's school and Community Reformed Church in Zeeland. In her free time, she enjoys running, reading, being outdoors and spending time with family and friends.
Eric Van Namen
Board Member
Eric is the Vice President Finance and Chief Financial Officer of ODL, Inc., a leading global provider of door glass for residential entry doors and other building products. As CFO, Van Namen is responsible for the overall financial management of the company, its financial reporting and compliance, and for multiple corporate functions including tax, treasury, risk management, and information technology. Van Namen has extensive financial experience in both manufacturing and public accounting.
Prior to joining ODL, Van Namen was a Senior Manager of Audit and Assurance Services at Deloitte & Touche both in the Grand Rapids and Mexico City offices. While at Deloitte & Touche, Van Namen served several public companies including Dow Chemical Company, BorgWarner Automotive, Steelcase, and Spartan Stores. Eric has served on the Board for the Spartan YMCA and American Heart Association and enjoys teaching from time to time as an adjunct professor at Hope College. Eric serves as the treasurer of Starlite Shores Family Camp. He and his wife, Kim, have four children and reside in the Grandville area and served as a volunteer family at Starlite Shores in 2015, 2016 and 2018.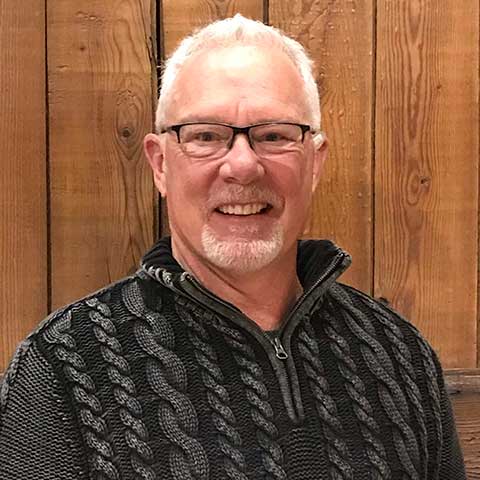 Tony Groll, along with his wife Kandy, Tony has been a supporter of Starlite Shores since its inception in 2013.
Tony enjoyed a 37 year career with Gordon Food Service, during which he fulfilled a number of roles in Sales, Marketing and corporate leadership. Ultimately serving as President of US Distribution from 2010 until his retirement in 2016.
Since retirement, Tony and his wife Kandy have been involved in a number of faith based organizations and initiatives. Tony enjoys spending his spare time with extended family and friends, playing golf, snow skiing, bicycling and other outdoor activities, but especially hanging out with their three children and 2 grandchildren at their home on Big Star Lake.
The mission of supporting families in a very difficult time of need is something I find it easy to get passionate about.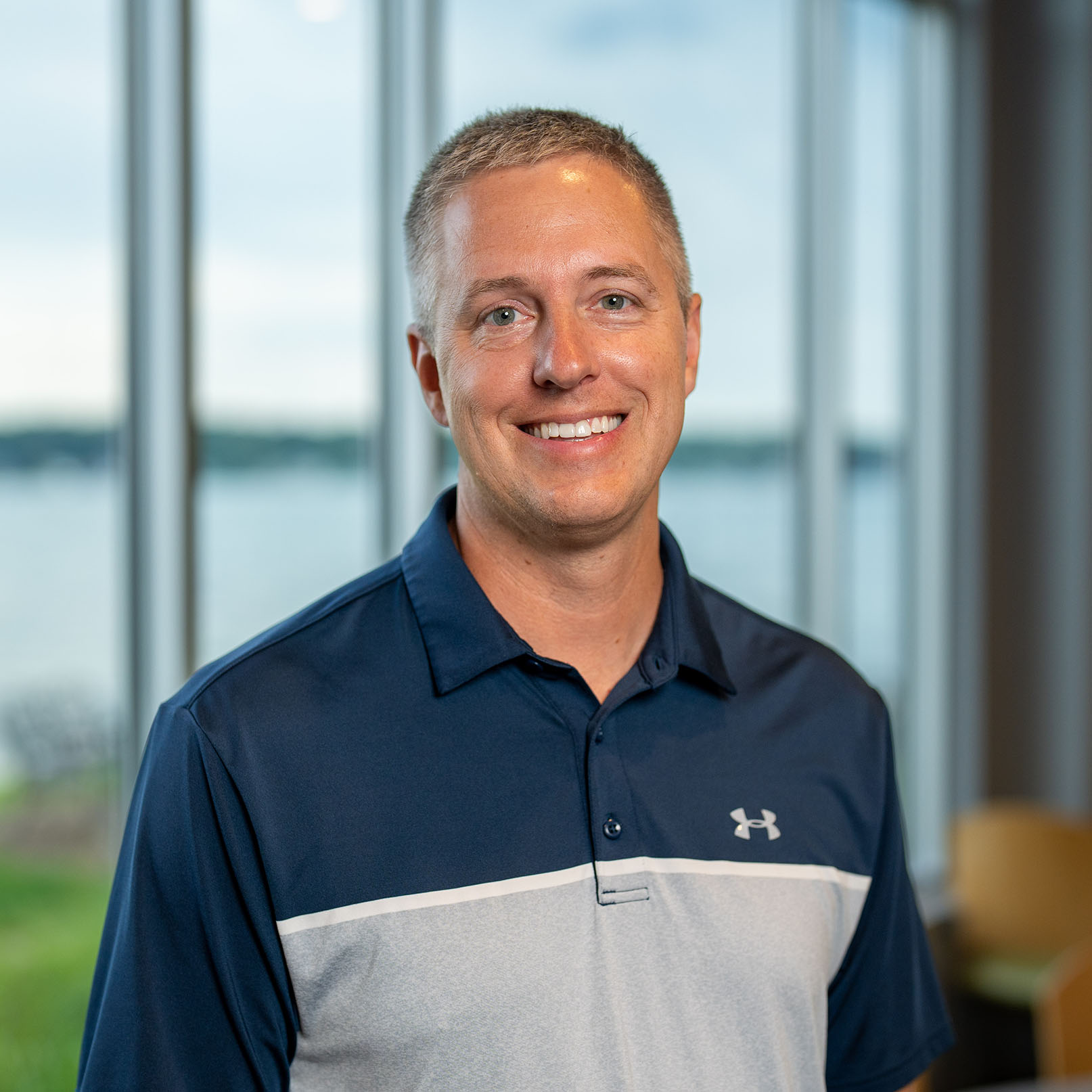 Brad Bruinsma
Board Member
Brad is the President and a Partner at NAI Wisinski of West Michigan, a commercial real estate firm based in West Michigan. Prior to joining NAI Wisinski in 2014, Brad spent close to 15 years in the banking industry.
Brad and his wife, Shelley, serve on the Leadership Team of Starlite Shores. They, along with their three children, have volunteered as a host family at SSFC each year since 2016. It is typically their family's "best week of the year" and they have been truly blessed by serving others together as a family.
Brad is a West Michigan native, graduating from GR Christian in 1995. He attended Trinity Christian College in Palos Heights, IL and graduated in 1999 with a degree in accounting. After marrying Shelley in 2000, they moved to Byron Center in 2001, where they still live.
Brad is a Board member of Wedgwood Christian Services and an Elder at Providence Christian Reformed Church. He also actively volunteers as a youth basketball coach.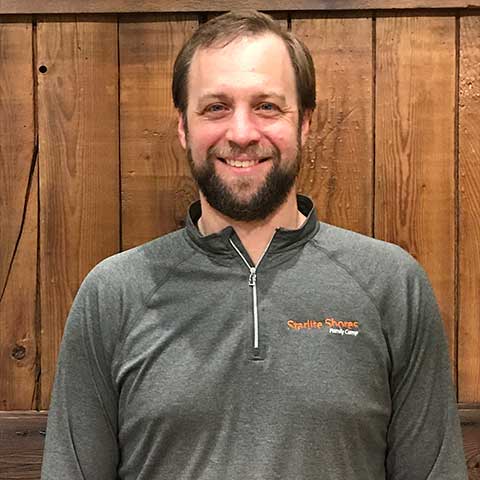 Matt Steensma, MD
Ex-Officio Member
Matt is a practicing cancer surgeon with research interests in a rare form of cancer called, sarcoma. He is a native to West Michigan having attended Grand Rapids Christian High School (1989–1993) and Hope College (1993–1997) in Holland, MI. He returned to West Michigan after his surgical training and now practices at Helen DeVos Children's Hospital and the Spectrum Health System in Grand Rapids, MI. He maintains a laboratory at the Van Andel Research Institute where he studies the biology of bone and muscle cancers with the goal of establishing new therapeutic strategies for rare diseases. Matt serves as an officer on the board of Starlite Shores Family Camp.